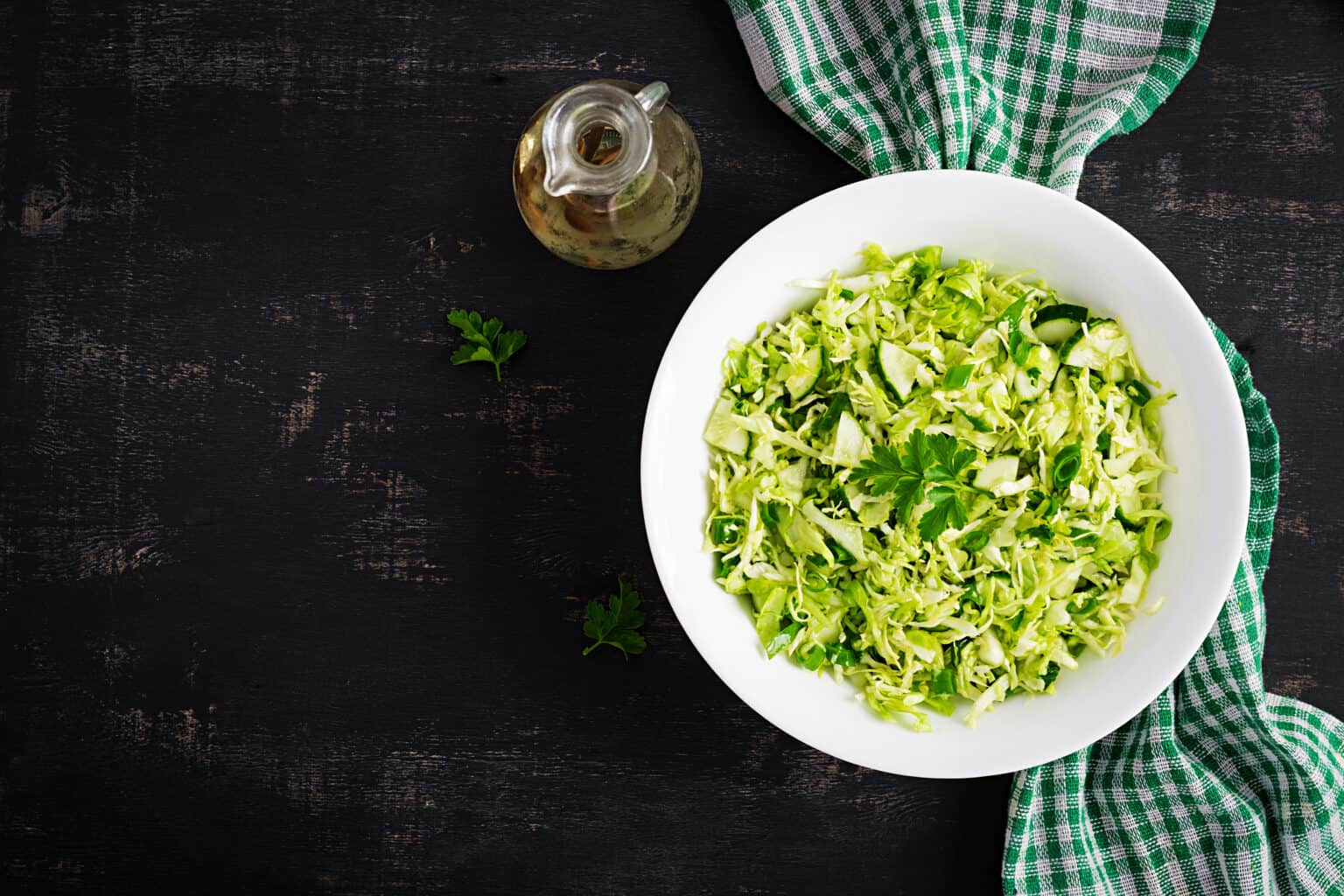 Ingredients
1 small green cabbage, finely chopped
3 cucumbers, finely chopped
1 shallot, finely chopped
handful of cilantro and mint leaves, finely chopped
Avocado tahini dressing:
1 avocado
2 garlic cloves
1.5 teaspoons of salt
¼ teaspoon of ground black pepper
Juice from ½ lemon
3 tablespoons of olive oil
1/3 cup of Darinne tahini
¾ cup of cold water
Put all the ingredients in a food processor, mix it to a smooth dressing. If the dressing is too thick, add some water to dilute it.
Ready in
20 minutes
Directions
Put all the veggies in a bowl.
Pour the dressing.
Mix it well.